Avv. Federica Crescentini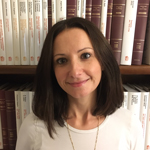 Born in Fabriano (AN) on May, 2 1981, she is enrolled in the order of lawyers of Ancona since 2010.
She carries out professional activities mainly in the fields of civil law, banking law, commercial law and bankruptcy law.
She also deals with debt collection and advice in the field of condominium law.
She speaks English.