Avv. Sandra Moll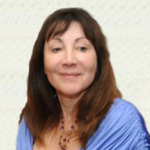 Born in Milan on 20 March, 1958.
Danish and Italian Lawyer. Registered as a lawyer in Denmark 1996, in Italy 1998 and registered in the Milan Bar and Law Society 2002.
Cavaliere della Repubblica Italiana.
Education:
Law degree from University of Milan with highest mark 1981. Law degree from Copenhagen University 1992 .
Membership of associations:
AIGLI - international association for Italian speaking lawyers.
ARS Legis - international association for German speaking lawyers.
Main areas of practice:
International private law, especially Danish/Italian relations. Civil law, especially family law and succession law. International contracts. Litigation. Collection of debt in Denmark. Purchase of real estate in Italy and Denmark.
Languages:
Italiano, danese , inglese , francese e tedesco
Advokat Sandra Moll
Advokathuset
Bredgade 23 DK – 1260 KØBENHAVN K
Tel. + 45 31 32 33 00 - Dir. +45 31 35 35 60 - Fax + 45 31 73 25 84
E-mail: This email address is being protected from spambots. You need JavaScript enabled to view it.
Web: www.advokathusetbredgade.dk