Avv. Nives Maria Tei Coaccioli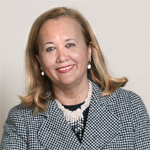 Born in Perugia on May 16th 1953, enrolled at the bar association of Perugia since 1993.
Education:
Università degli Studi di Perugia ( Juris Doctor, 1987).
Teaching qualifications of legal subjects at middle and High school level (1990).
Organizations:
Fondo Ambiente Italiano – FAI (Regional President of Umbria), Associazione Amici della Musica – Perugia (Vice President), Volumnia Editrice S.r.l. – Perugia, Soroptimist Club Perugia (Conventioneer ).
Practice Areas:
Family law, Commercial Law.
Languages spoken: French.